About The Grill Room & Bar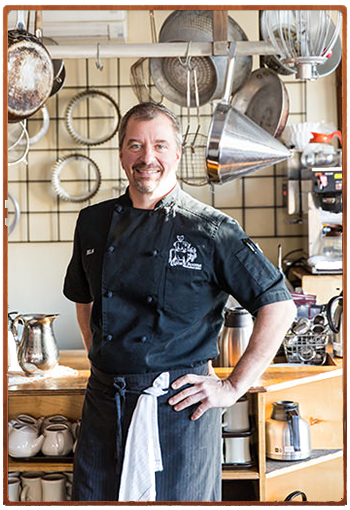 Our "urban steakhouse" features a wood-fired grill that cranks out boldly flavored steaks and seafood from the open kitchen. Featuring local, all-natural meats from Pineland Farms in New Gloucester, Maine and Archer Angus Farms, The Grill Room is a modern steakhouse with a local Maine twist.
Located at 84 Exchange Street in Portland's historic Old Port district, The Grill Room continues Chef Harding Smith's tradition of serving mouthwatering dinner entrees to packed houses. Named Portland's Best New Restaurant of 2008 by The Portland Phoenix, The Grill Room & Bar is Harding's second restaurant of four that have quickly become popular lunch and dinner spots in Maine.
Harding Lee Smith, a Maine native, graduated from Portland's Deering High School and earned a Bachelor of Science from Boston University before moving to the San Francisco Bay area where he attended the Culinary Institute of America's California campus in Napa Valley. After an apprenticeship in Venice, Italy, Chef Smith relocated to Maui, Hawaii where he was the chef of several well-known restaurants.
After six years on the island, his family and the Red Sox were calling and he returned to Maine in the fall of 2003. After spending the winter of 2005 at the venerable Back Bay Grill in Portland, Harding embarked on his dream – the opening of a casual neighborhood restaurant and bar.
Dedicated to offering classic food made with quality local ingredients at moderate prices, Chef Smith opened The Grill Room Restaurant & Bar in 2008. The Grill Room was the second of four successful restaurants to open under Harding's "The Rooms" banner, the first being The Front Room in 2006 and the third being The Corner Room In 2009.
Harding continues to use the best locally grown produce, meats and grass-fed beef whenever possible. To Harding, food is more than something to be enjoyed – it should nourish the body and give back to the community that supports it.
Whether you're looking for an inviting place to have a relaxing dinner or celebrating a special occasion, we're the perfect place.